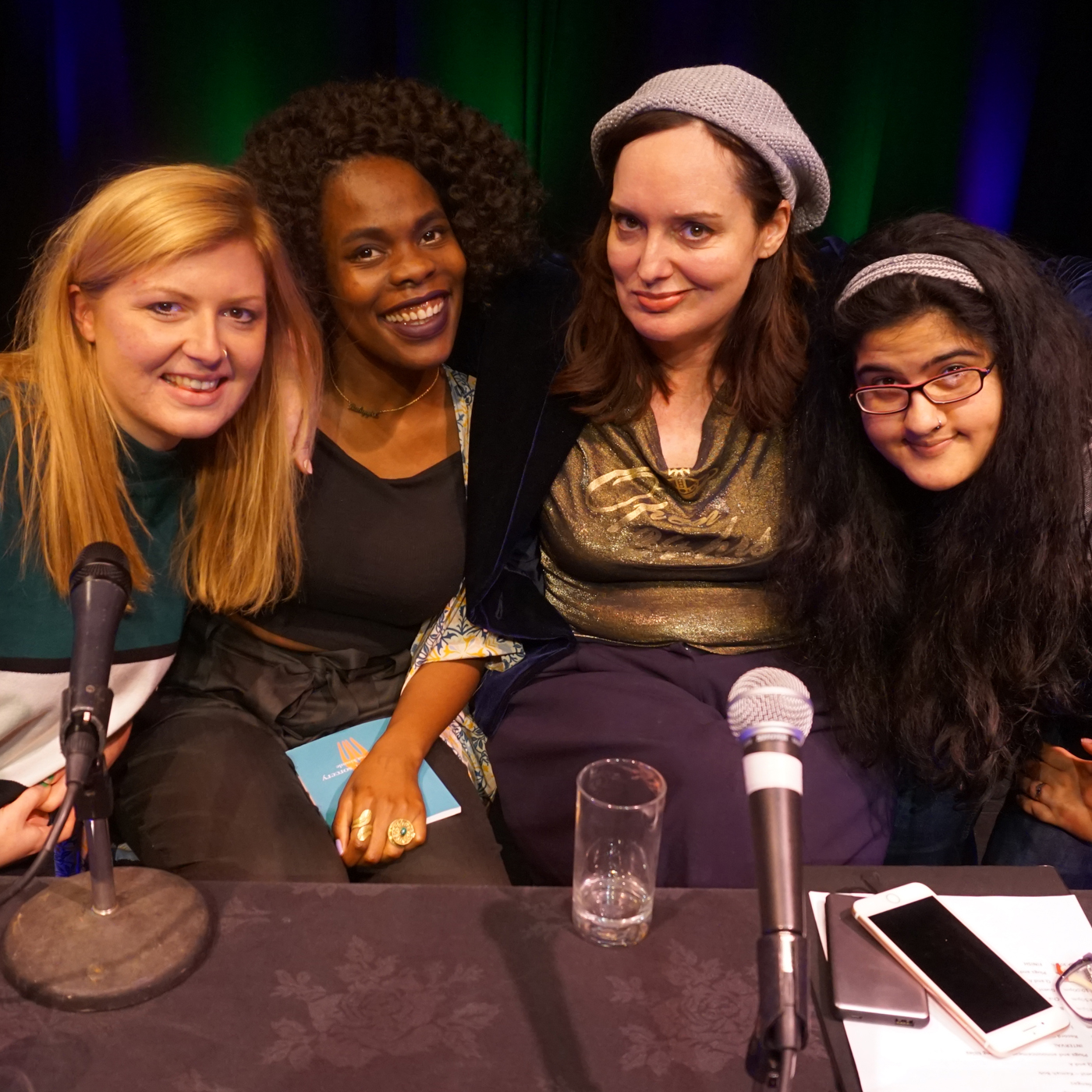 79. Living Arrangements with Vanessa Kisuule and Miriam Battye
The Guilty Feminist Presented by Deborah Frances-White and Bisha K Ali
Episode 79: Living Arrangements with special guests Vanessa Kisuule and Miriam Battye
Recorded 1 December 2017 at The Y Theatre in Leicester. Released 25 December. 
Music by Mark Hodge and produced by Euan Maco McAleece.
Timepeace app launching soon https://www.timepeaceapp.org
More about Deborah Frances-White
More about Bisha K Ali
More about Vanessa Kisuule
More about Miriam Battye
For more information about this and other episodes…
Buy our merch http://guiltyfeminist.instantcart.com
The Negotiations special episode of the podcast is now available to purchase https://guiltyfeminist.com/product/include-yourself-podcast
Come to a live recording!
Leave us a review and rate us on Apple Podcasts
---
See acast.com/privacy for privacy and opt-out information.