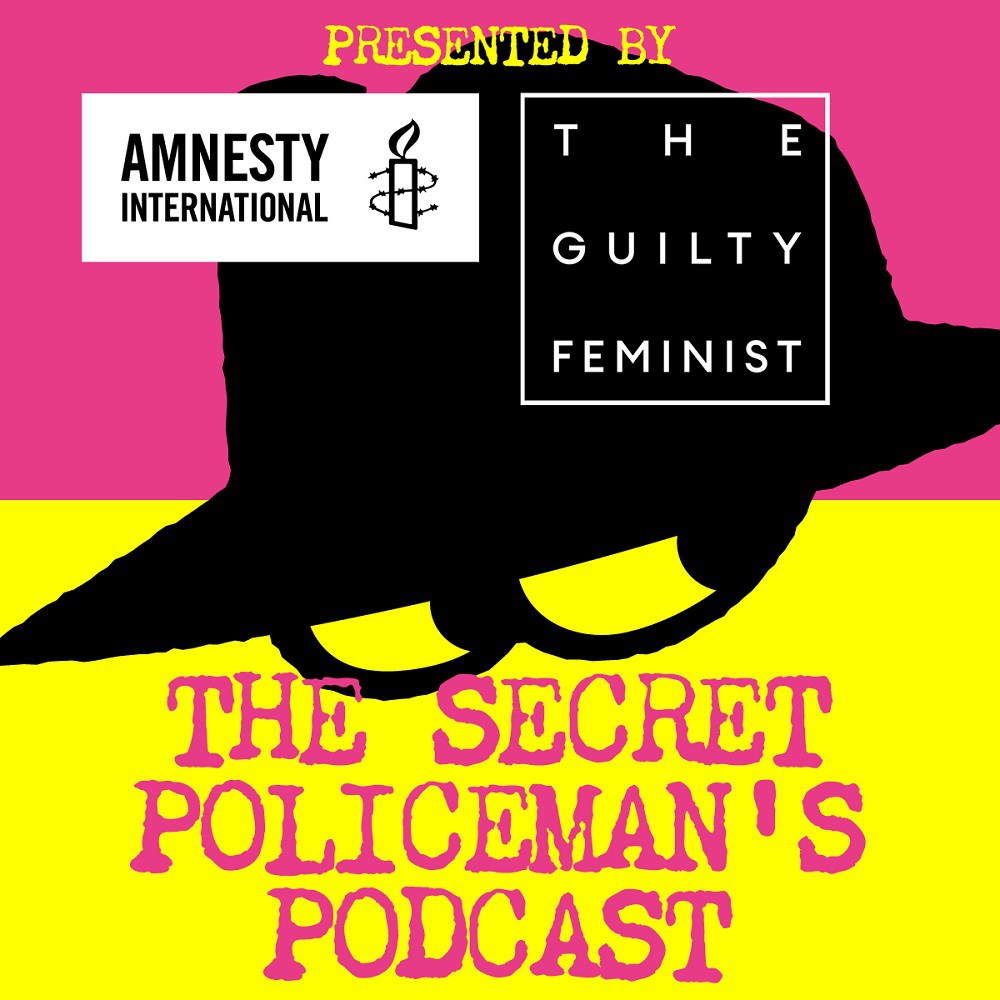 Amnesty International and The Guilty Feminist present The Secret Policeman's Podcast Live
The Guilty Feminist and Amnesty International present The Secret Policeman's Podcast Live – part one
Recorded 24-25 August 2018 at the Edinburgh Playhouse. Released 11 October.
Edited by Tom Salinsky. Recorded by Garry Boyle. Photos by Malcolm McCurrach. Thanks to Chris and Amy at Phil McIntyre Entertainments for all their help and support and everyone at the Edinburgh Playhouse.
Everyday family life is full of wonderful moments we all take for granted. But many refugee families are being forced apart. After fleeing conflict and persecution, unfair and restrictive rules are forcing people to make an impossible decision: family or safety? The stroke of a pen could reunite these families. Tell the new Home Secretary, Sajid Javid to change these rules - sign our petition.
00:00 Introduction from Deborah Frances-White @deborahfw 05:22 The Ballad of Barry and Freda with Rachel Parris and Grace Petrie @rachelparris @gracepetrie 10:42 Deborah Frances-White 16:58 Rosie Jones @josierones 26:59 Paul Sinha @paulsinha 34:26 The Four Yorkshirewomen. Based on The Four Yorkshiremen written by Tim Brooke-Taylor, John Cleese, Graham Chapman and Marty Feldman. Adapted by Rosalind Brody. Performed by Juliet Stevenson, Aisling Bea, Pippa Evans and Margaret Cabourn-Smith. @RHSB_ @Juliet945600 @weemissbea @iampippaevans @mcabournsmith 43:49 Deborah Frances-White 53:28 Alison Spittle @alisonspittle 1.00:17 Athena Kugblenu @athenakugblenu 1.05:34 Aloysius Ssali and Doris Funtong Kembong from The Say it Loud Club @Aloysius_Ssali 1.11:42 Tiffany Stevenson @tiffanystevenson 1.19:02 Felicity Ward @felicityward 1.23:22 David O'Doherty @phlaimeaux 1.35:25 Camilla Cleese @camillacleese 1.41:57 Nish Kumar @mrnishkumar 1.51:52 Hot Brown Honey @hotbrownhoney
Part two will be released on 18 October.
www.amnesty.org.uk • www.guiltyfeminist.com
---
Hosted on Acast. See acast.com/privacy for more information.