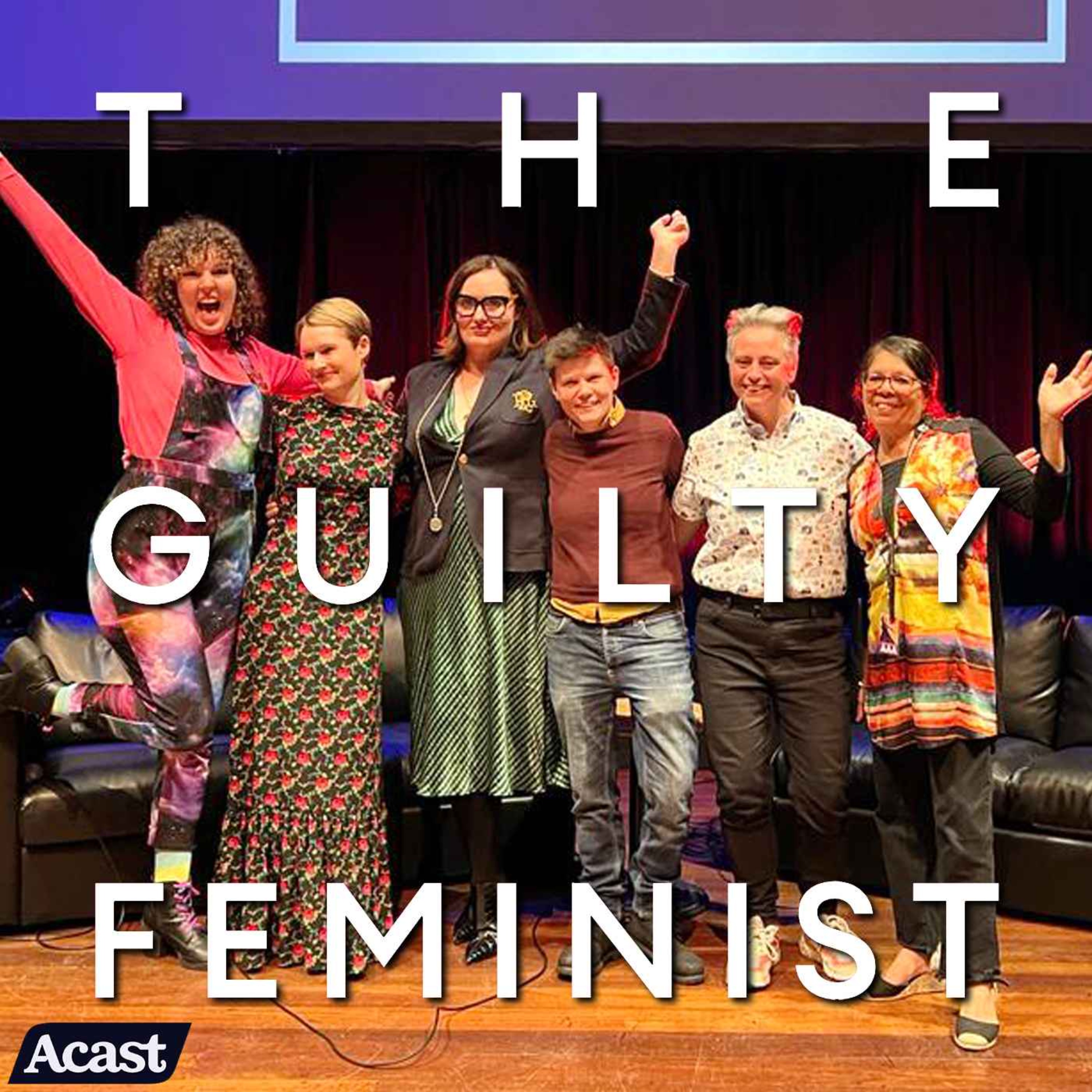 323. Live from Perth with Geraldine Hickey and special guests Michelle Telfer, Kathryn Ross and Charmaine Papertalk Green - part two
The Guilty Feminist episode 323: Live from Perth
Presented by Deborah Frances-White and Geraldine Hickey and special guests Michelle Telfer, Kathryn Ross and Charmaine Papertalk Green with music from Grace Petrie.
Recorded 15 July at the Perth Concert Hall. Released 12 September 2022.
The Guilty Feminist theme by Mark Hodge and produced by Nick Sheldon.
More about Deborah Frances-White
More about Geraldine Hickey
More about Michelle Telfer
More about Kathryn Ross
More about Charmaine Papertalk Green
More about Grace Petrie
For more information about this and other episodes…
Our new podcasts are out now
Come to a live recording
Thank you to our amazing Patreon supporters.
To support the podcast yourself, go to https://www.patreon.com/guiltyfeminist
---
Hosted on Acast. See acast.com/privacy for more information.