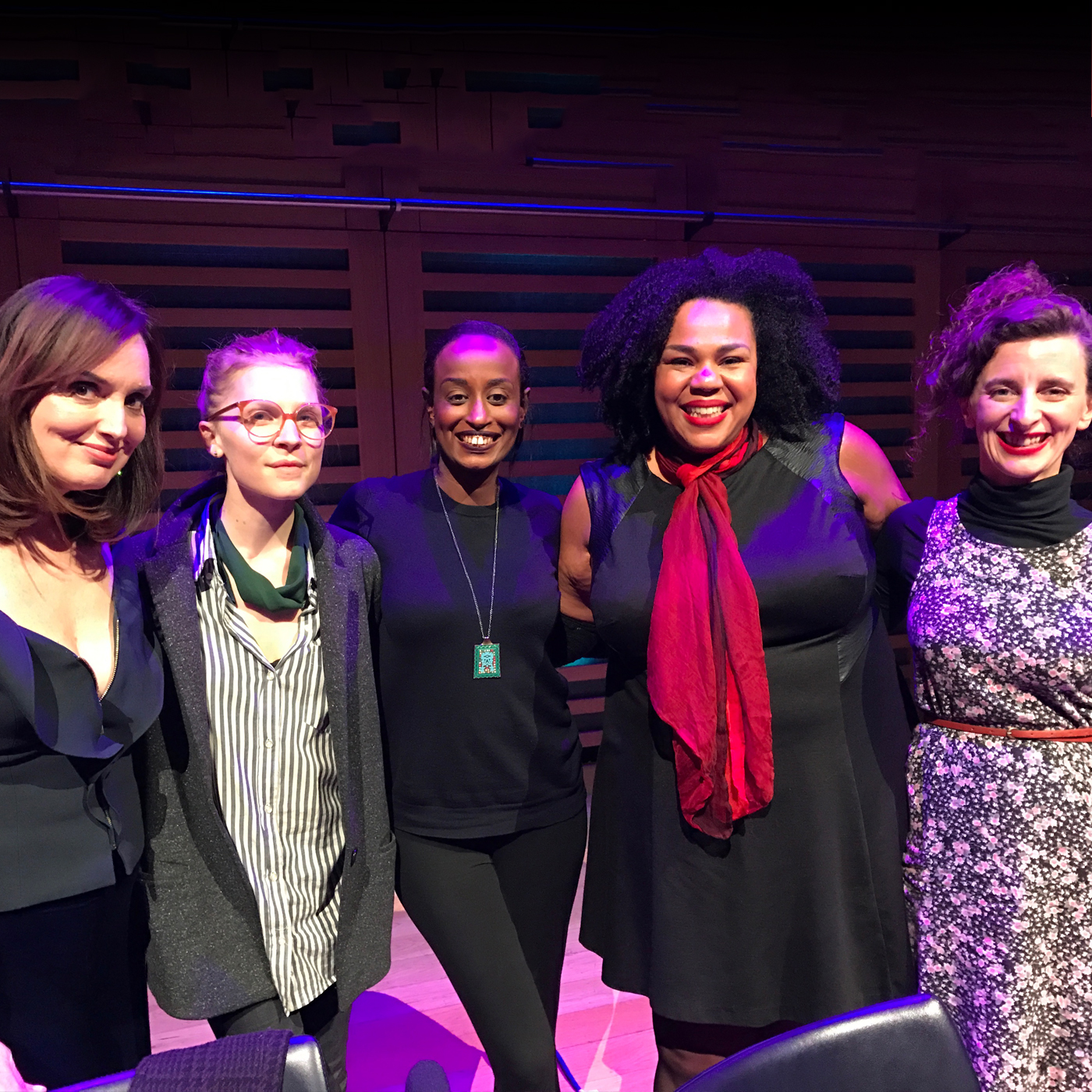 40. International Women's Day Special with Clémence Poésy, Leyla Hussein and Desiree Burch - part two
The Guilty Feminist Presented by Deborah Frances-White and Felicity Ward
Episode 40: International Women's Day Special: Feminism – part two with special guests Clémence Poésy, Leyla Hussein and Desiree Burch and music by The B.I.G. Gospel Choir
Recorded 13 March 2017 at Kings Place in London. Released 27 April 2017. 
Music by Mark Hodge and produced by Euan Maco McAleece.
More about Deborah Frances-White
More about Felicity Ward
More about Clémence Poésy
More about Leyla Hussein
More about Desiree Burch
More about B.I.G. Music
For more information about this and other episodes…
Include Yourself: The Guilty Feminist Leadership Event
Tickets are on-sale now for this amazing event: 22 May 2016 in London. Get yours now. Subsidised places are also available.
Vote for us in the British Podcast Awards
Click here and search for Guilty Feminist.
Buy our t-shirts
http://guiltyfeminist.instantcart.com/
Come to a live recording!
Leave us a review and rate us on iTunes!
---
See acast.com/privacy for privacy and opt-out information.