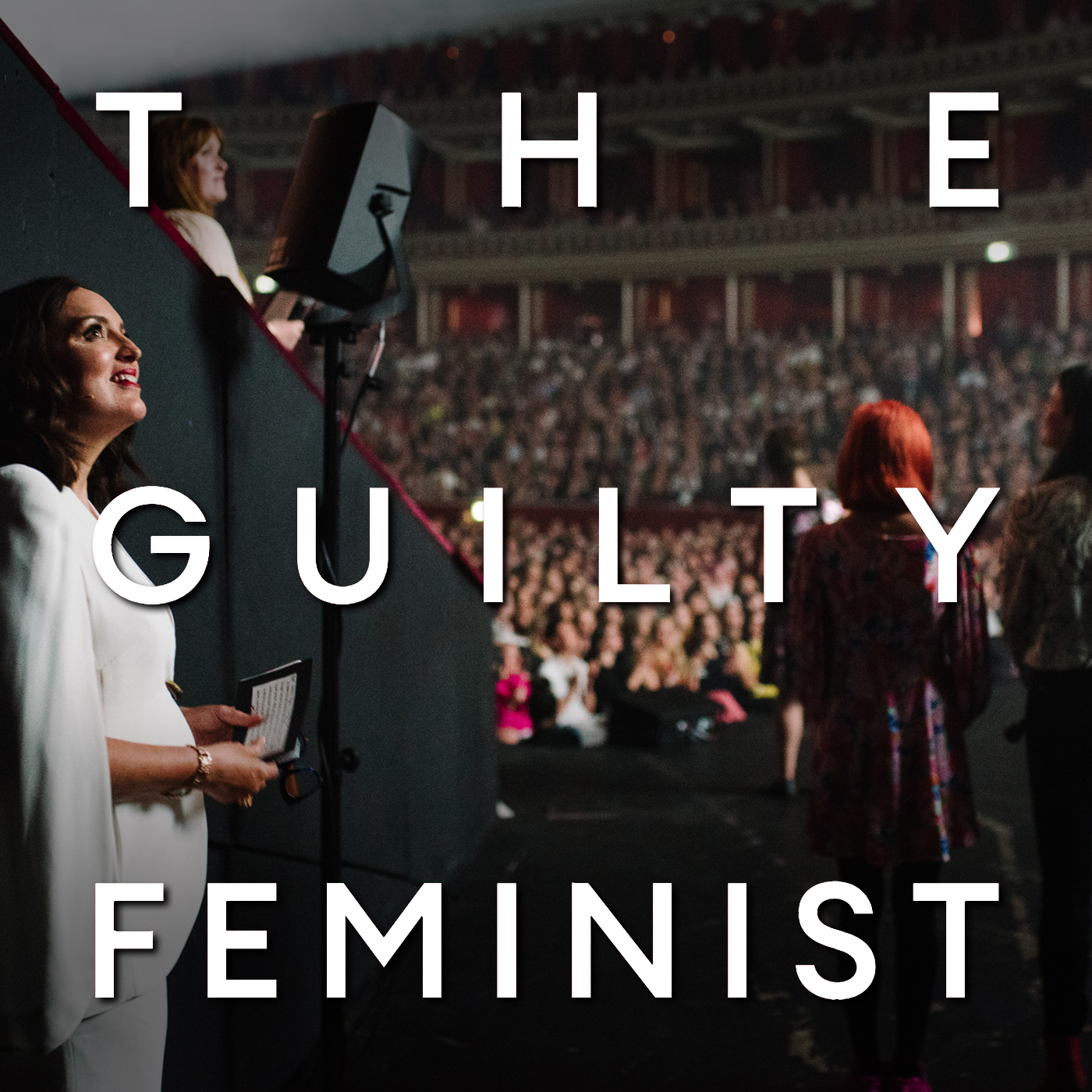 174. Live from the Royal Albert Hall - part two
The Guilty Feminist live from The Royal Albert HallPresented by Deborah Frances-White
Recorded 7 July 2019. Released 4 November 2019.
The Guilty Feminist theme by Mark Hodge and produced by Nick Sheldon.
Music by Dave and the Quavers. Photos by Callum Baker. Recording engineer Grundy le Zimbra.
Kindly supported by Getaround the carsharing app that lets you rent cars in your neighbourhood. https://uk.getaround.com.
In an effort to get more feminists on the platform, Getaround is hosting a feminists-only lunch in late November where you can learn more. Drop them a note on any of their social media channels to get more info about it.
With thanks to the Royal Albert Hall
PART ONE
00:00    I am a Feminist But… 08:34    Cell Block Tango with @AMusicalShow 21:44    Deborah Frances-White @DeborahFW 31:57    London Hughes @TheLondonHughes 39:05    Adjoa Andoh @andoh_adjoa 52:19    Jess Robinson @JessieRobinson
PART TWO
00:00    Epic Speech compiled and directed by Emma Butler 30:11    Jessica Fostekew @JessicaFostekew 37:56    Amnesty Panel with Deborah Frances-White, Felicity Ward, Mhairi Black MP, Kate Allen, Bumi Thomas @AmnestyUK 58:35    Joyful Resistance Panel with Ben Monks and Scarlett Curtis 1:09:32  Speech from Emilia with Clare Perkins @EmiliaThePlay 1:16:14  Bumi Thomas @BumiThomas
Also featuring Juliet Stevenson, Susan Wokoma, Bridget Christie, Alison Spittle, Jessica Regan, Sindhu Vee, Reubs J Walsh, Rosie Jones, Athena Kugblenu, Felicity Ward, Phoebe Waller-Bridge, Aisling Bea, Scarlett Curtis, Sian Clifford, Jessica Hynes.
https://www.change.org/p/https-www-sajidjavid-com-bumi-thomas-was-born-in-scotland-and-is-scottish-she-been-told-to-leave-her-birth-nation
Come to a live recording!
Leave us a review and rate us on Apple Podcasts!
---
Hosted on Acast. See acast.com/privacy for more information.