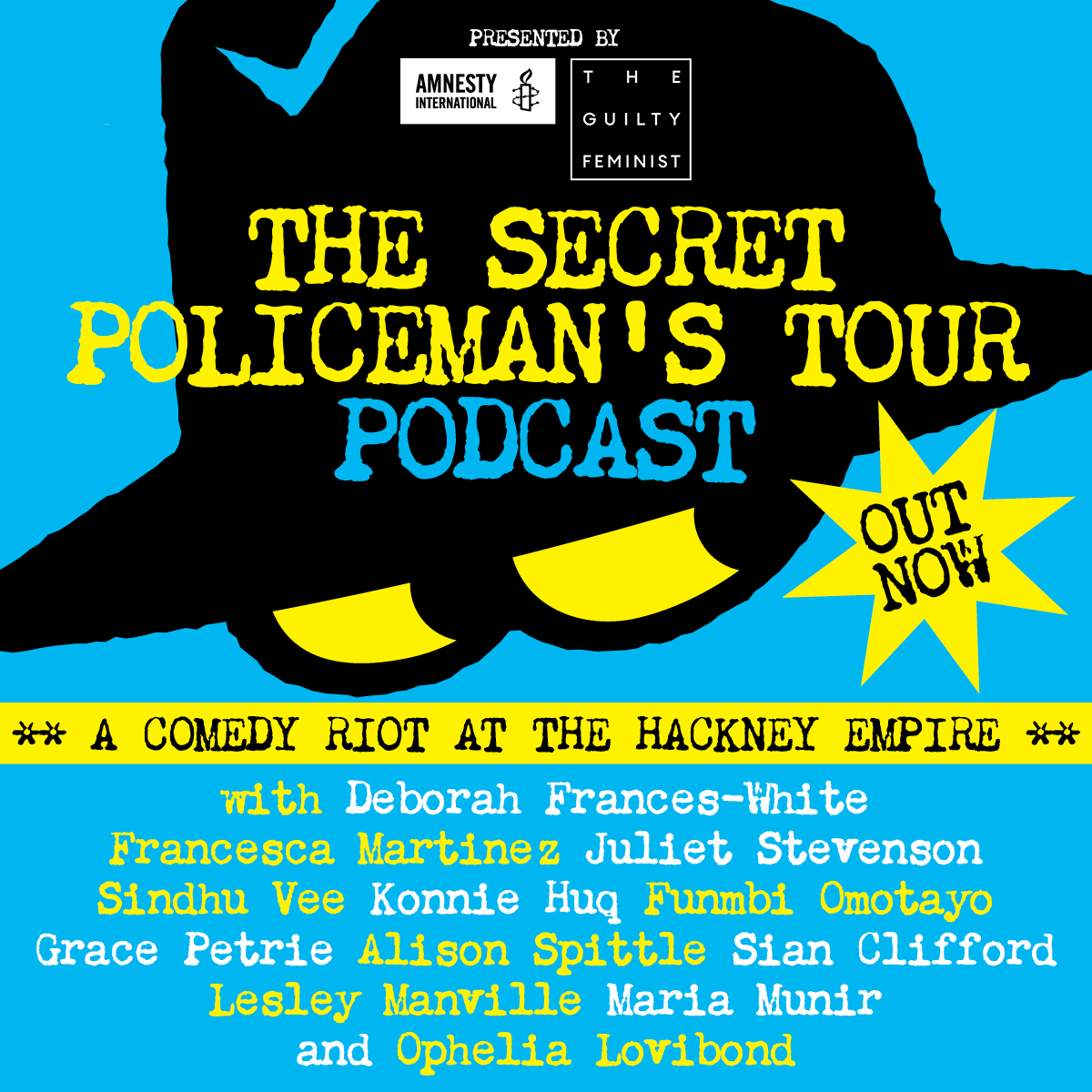 The Secret Policeman's Tour - Hackney Empire 2019
The Secret Policeman's Tour – Hackney Empire 2019
Hosted by Deborah Frances-White
Recorded 5 June 2019.
00:00    Intro
00:41    Deborah Frances-White
11:33    Alison Spittle
17:24    Funmbi Omatayo
23:38    Francesca Martinez and Konnie Huq
31:42    Sindhu Vee
36:23    Maria Munir
41:18    Saudi Women Drivers appeal
44:06    RoxXxan
46:53    The Four Yorkshirewomen
53:51    Grace Petrie
Get involved…
If you would like to become part of the movement and join Amnesty International please visit http://amnesty.org.uk
To join the rainbow network or Amnesty's women's network check out http://twitter.com/AmnestyUK_LGBTI and http://twitter.com/AmnestyFeminist
To get involved with Truth To Power Hour follow http://twitter.com/Amnestyuk and get ready to take action regularly on Friday.
If you would like to donate to help protect human rights around the world it's http://amnesty.org.uk/donate
Saudi Women Drivers appeal
Women activists in Saudi Arabia who fought for the right to drive face 20 years in prison. Reports suggest they have been tortured and abused in detention.After years of campaigning, the ban on driving for women in Saudi Arabia has been lifted. But in a cruel twist, the women who bravely fought for this right have been arrested and branded 'terrorists'.
Some of these women have been provisionally released, showing the authorities are listening.  We want you to join us in demanding that the remaining women are immediately freed, and all charges are dropped.
To take action all you need to do is: TEXT: WOMEN + your NAME to 70505
By texting this number, you will have joined us in writing to the Saudi Embassy making these demands.
Please note Amnesty International will also call you about ways to support their work, including fundraising. Text NOCALL to 70505 to opt out. See http://amnesty.org.uk/smsterms
---
See acast.com/privacy for privacy and opt-out information.