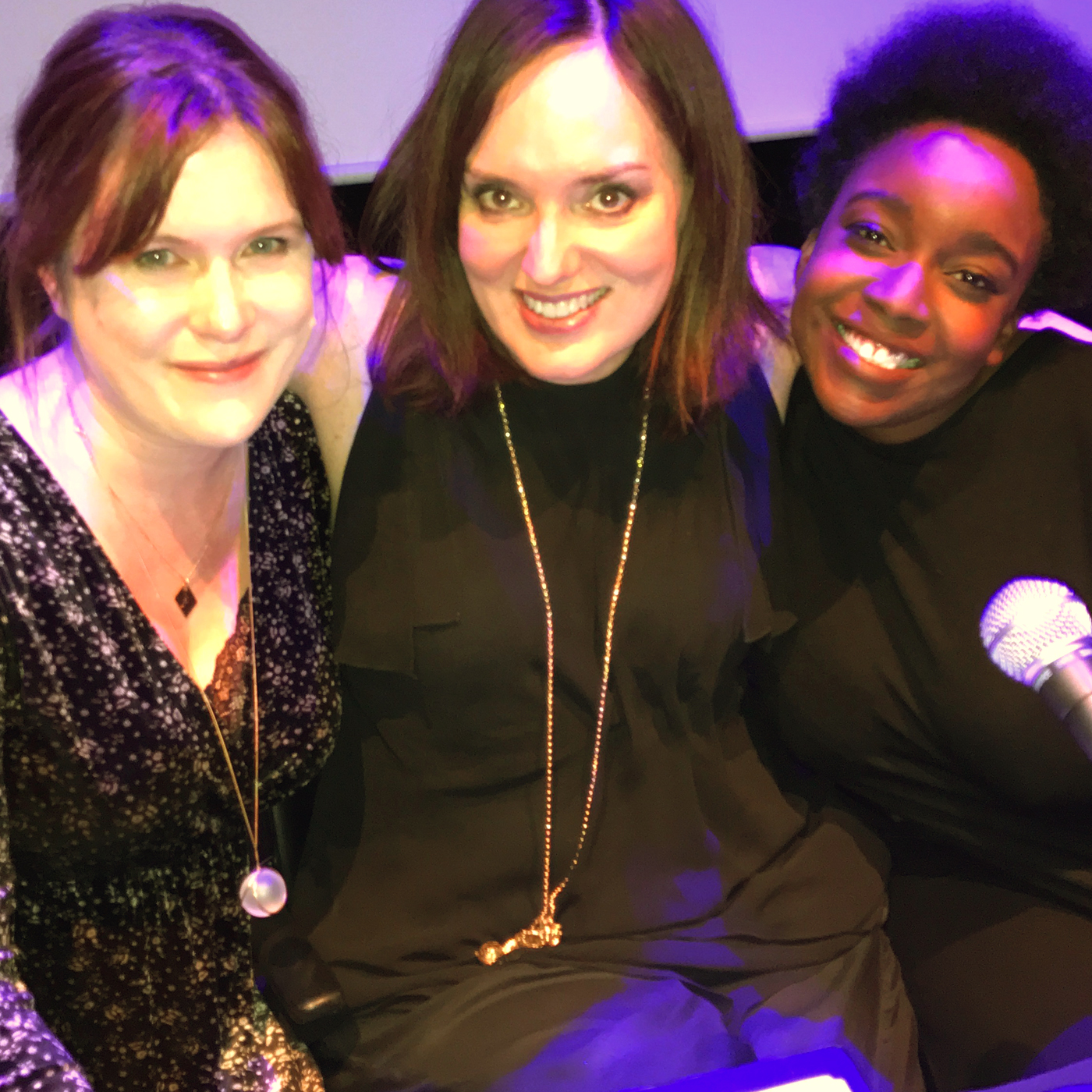 34. Power with Jessica Regan
The Guilty Feminist Presented by Deborah Frances-White and Lolly Adefope
Episode 34: Power with special guest Jessica Regan
Recorded 23 January 2017 at Kings Place in London. Released 13 February 2017. 
Music by Mark Hodge and produced by Euan Maco McAleece.
More about Deborah Frances-White
More about Lolly Adefope
More about Jessica Regan
Henry V Speech
Once more unto the breach, dear friends, once more; Or close the wall up with our Female dead. In peace there's nothing so becomes a girl As modest stillness and humility: But when the blast of war blows in our ears, Then imitate the action of the tiger; Stiffen the sinews, summon up the blood... I see you stand like greyhounds in the slips, Straining upon the start. The game's afoot: Follow your spirit, and upon this charge Cry "God for WOMEN, FEMINISM, and SAINT ANGELOU!"
For more information about this and other episodes…
Include Yourself: The Guilty Feminist Leadership Event
Tickets are on-sale now for this amazing event: 22 May 2016 in London. Get yours now. Subsidised places are also available.
Big Speeches workshop with Jessica Regan
Tickets are also available for this event now on either 22 or 23 of April. Get yours now.
Buy our t-shirts
http://guiltyfeminist.instantcart.com/
Come to a live recording!
Leave us a review and rate us on iTunes!
pacewr3d
---
Our GDPR privacy policy was updated on August 8, 2022. Visit acast.com/privacy for more information.
Guilty Feminist at the Edinburgh Fringe
The Guilty Feminist podcast is a comedy phenomenon with over 100 million downloads. Deborah Frances-White and her guests discuss the noble goals of 21st-century feminists and the hypocrisies and insecurities which undermine them. Expect laughter,...